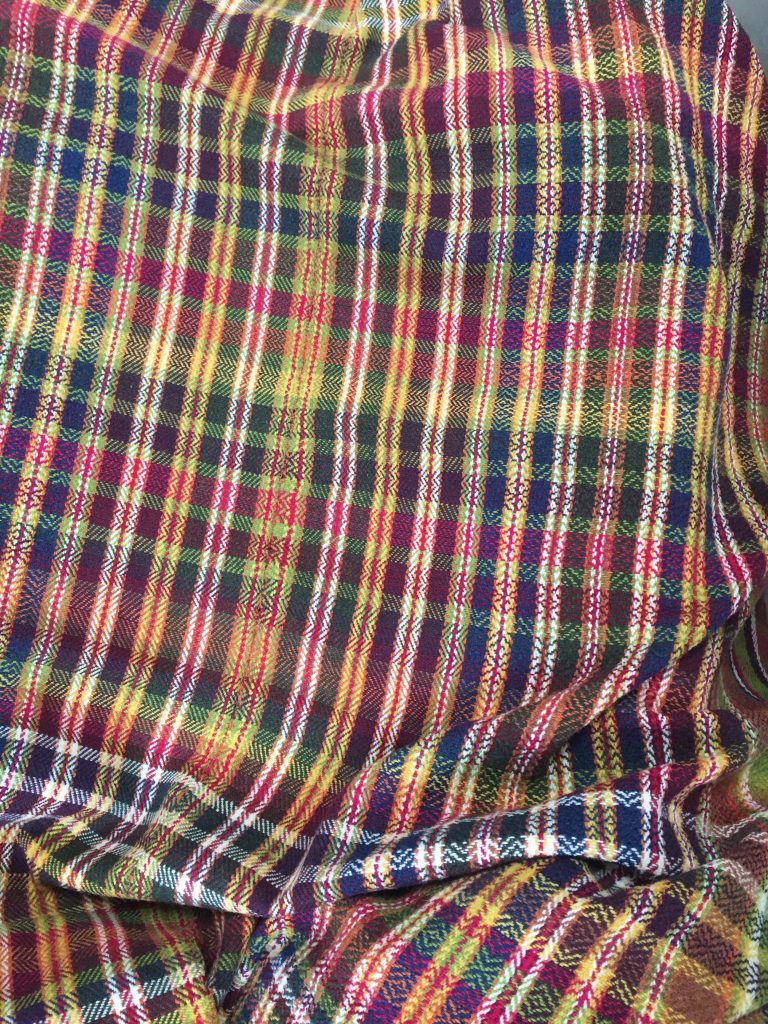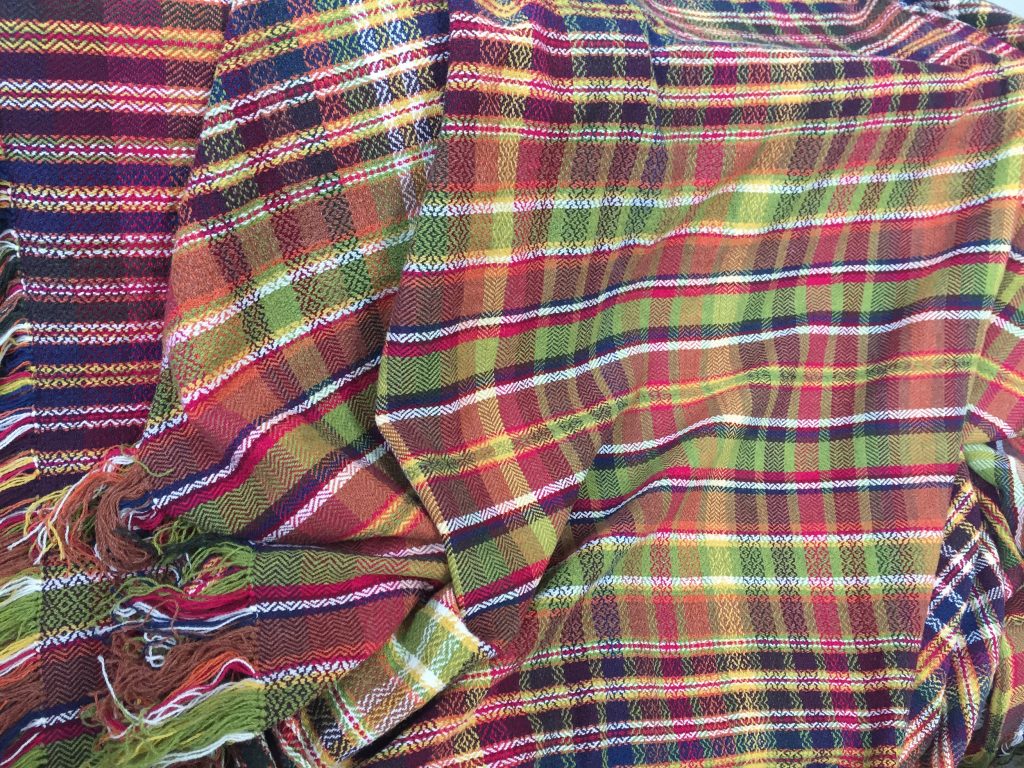 Llarwydden- Larch
Textile commission for Tate Enterprises
From the windows of the house in South Wales I look across a small valley to the slopes of the surrounding hills, covered in a mixture of grass, bracken, small shrubs and a forest of evergreen conifers fringed with larch.
I have come to love these larches. In the spring, they are dotted with pale spots, small brush-like bunches of new needles, speckled with flowers of pink and purple. In the summer their soft colour frames the solid mass of the evergreens. Come the autumn the needles turn copper, bronze and gold before the tree takes on the rust pink that it will keep all winter.
Commissioned for Tate Enterprises
Merchandise Director: Rosie Blackmore
Manufactured by Melin Tregwynt Pembrokeshire
Technical assistance: Sophia Watts